Automatic Foil Stamping And Die Cutting Machine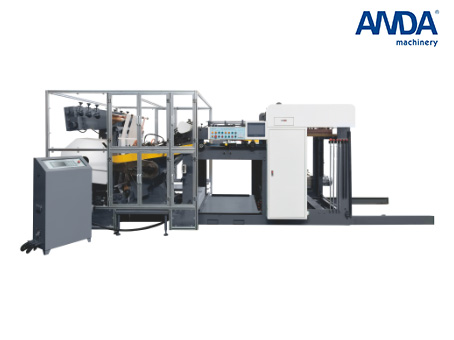 Category: Hot Stamping Machine
Name: Automatic Foil Stamping And Die Cutting Machine
Online Service:

| Product Details | Send Inquiry |
| --- | --- |
Automatic Foil Stamping And Die Cutting Machine
Main construction features:
1. This automatic foil stamping and die cutting machine is designed and produced by our company under years of producing experience. With great effects on improving the quality of printing and package of products, it becomes the necessary equipment for large-size foil stamping and die cutting.
2. For the purpose of saving foil, improving stamping speed, more profits with less investing, economical and practical, this machine is an organic products integrated with mechanical and electrical which is mic-computer controlled for feeding foil and leapfrog, automatic constant temperature controlling and digital date output. It is very easy and safe for operation. It has large pressure, high automation and special device for accurate stamping so as to improve the adhesive power of the foil and perfect products.
Main Specification:
Model

1400S

1300S

1100S

930S

Max. foil stamping size

1400*1000mm

1300*920mm

1050*750mm

910*640mm

Speed

1300~1500 pcs/hour

1700~1900pcs/hour

Pression

200 ton /mm

180 ton/mm

170 ton/mm²

150 ton/mm²

Weight

9800kgs

9400kgs

8500kgs

7100kgs