Semi-auto laminator ASAL-720/920/1050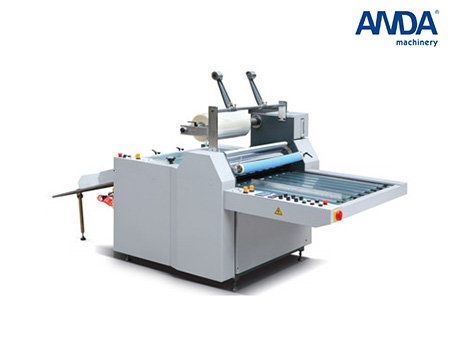 | Product Details | Send Inquiry |
| --- | --- |
Semi-auto laminator ASAL-720/920/1050
Configuration:
Semi-auto laminator ASAL-720/920/1050 is a competitive laminator which is designed and manufactured elaborately based on the combination of advanced technology of the international similar products and the manufacturing experience of about 30 years. It is of high technical content, excellent quality and original appearance. This machine is a kind of dual-function product which is for both pre-glued and glueless film. It is of compact structure, easy operation and high degree of automatization. All the main components adopt the international noted brands. The electrical and pneumatic devices are controlled by PLC system, and can be operated by only one person. The operator can realize both laminating and separating processes at the same time as long as the size of workable paper is input on the text screen.
APPLICATIONS:To suit two kind of film,pre-glued film and glueless film
Features:
1. Operate smoothly by using frquency conversion.
2.Adopt PLC to realize paper separating, breakdown alert functions etc.
3.Adopt high precision hard chrome plating mirror heating roller, in-dash oil
heating system, and the feature of constant temperature is very great.
4.Adopting air expansion shaft to release the film, convenient to load and
release and with accurate position.
Technical Parameters:
| | | | |
| --- | --- | --- | --- |
| Model | ASAL-720 | ASAL-920 | ASAL-1050 |
| Max Laminating Width | 680mm | 880mm | 1040mm |
| Laminating Speed | 0-25 m/min | 0-25 m/min | 0-25 m/min |
| Laminating Temperature | ≤130℃ | ≤130℃ | ≤130℃ |
| Gross Power | 13kw | 15kw | 16kw |
| Overall Dimensions | 2200*1500*1300mm | 2200*1700*1300mm | 2200*1900*1300mm |
| Total Weight | 900kg | 1000kg | 1100kg |