Automatic Multi-function Laminating and Slitting Machine Model LS 650/1100/1300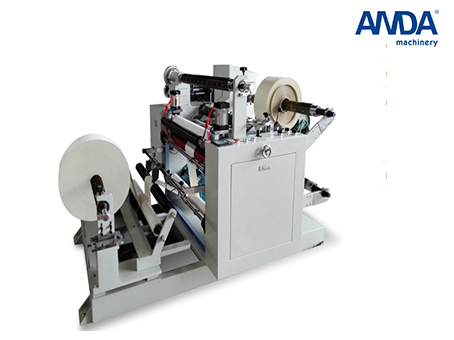 Category: Slitting Machines
Name: Automatic Multi-function Laminating and Slitting Machine Model LS 650/1100/1300
Online Service:

| Product Details | Send Inquiry |
| --- | --- |
Automatic Multi-function Laminating and Slitting Machine Model LS 650/1100/1300
Characteristics:
1. This machine is sticking and slitting equipment of high precision and high sensitivity, with inflatable bearing is used for feeding and receiving materials.
2. Imported magnetic powder clutch is adopted to control the tension.
3. Imported gas sensitive device is adopted to detect the rectification of rolling,with fully automatic hydraulic rectification control.
4. Automatic detection, rectification and metering can be realized.
5. It is characterized by accurate slitting, fast slitting speed, ease of operation and maintenance, etc.
Purpose:
1. It is applicable for the laminating and slitting tooling of industrial adhesive tape, cellophane tape, protective film,
copper foil, aluminum foil, OPP, PE, PVC, sheet, cloth, etc.
2. This mahcine is widely used in the industries such as printing, packing, electronics, leather, clothes making, plastic, etc.
Main Specifications: