4/6 Corner Type Folder Gluer Model AHH-1600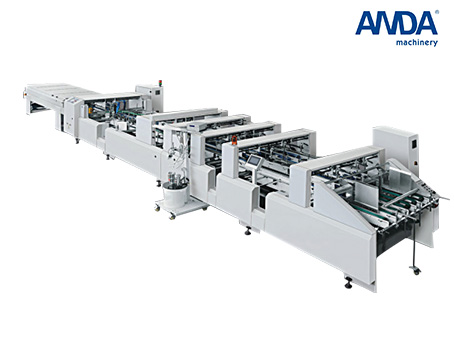 Category: Folder Gluer
Name: 4/6 Corner Type Folder Gluer Model AHH-1600
Online Service:

| Product Details | Send Inquiry |
| --- | --- |
4/6 Corner Type Folder Gluer Model AHH-1600
Features:
-The main is running steady with strengthened driving system,and easy for maintenance.
-Feeder is controlled by a sparated motor.Paper is ususlly feed by sereral thick belts under the help of vibration motor.Feeding is continuous,exact and automatic with this system.
-Two sets of gluing units:top units for bottom glue and lower unit for side glue. All standard glue units apply line glue. Space adjustment is through the tooth rods.
-Pre-folding section or correction section is for option as per real needs. In the pre-folding part, the first fold at 180 and the third fold at 90,the second and forth fold box at 180. The correction section helps paper running and folding in the right line.
-Grinders are provided in both side of machine, to make gluing more stable and firm.
Main Specifications: