High Speed Pre-Folding Type Folder Gluer Model PF-880H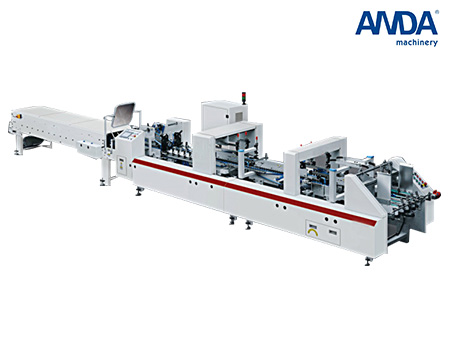 Category: Folder Gluer
Name: High Speed Pre-Folding Type Folder Gluer Model PF-880H
Online Service:

| Product Details | Send Inquiry |
| --- | --- |
HIGH SPEED PRE-FOLDING TYPE FOLDER GLUER MODEL PF-880H
Features:
·The machine is running steady with strengthened single-side driving system, and it is also easy for maintenance.
·The motor is controlled by transducer (inverter) which is available for automatic timing. It is power saved and it helps to work stably.
·Paper is feed by several thick belts under the help of vibration motor. Feeding is continuous, exact and automatic with this system.
·Grinders are provided in both sides of machine, to make gluing more stable and firm.
·The machine is able to fold and glue straight line boxes.
In the prefolding part, the first fold and the third fold can be at 180° and 90°. The second fold and the fourth fold are molded at 180°. Options for 180°-135° in pre-folding part is available.
·There is a PLC system controlled by human through touch screen in this machine to make operation more convenient.
·Small box like out-put size at 30mm is also able to be done after the special design.·This model is upgraded to be a high speed model with a reinforced body.
The main equipments are: Siemens Motor, Schneider Electric/Transducer, Japanese Nitta Belt, Japanese Bearing etc.
·The machine speeds up to 300m/min.
Main Specifications: