PLASMA SURFACE TREATER ADKL-5010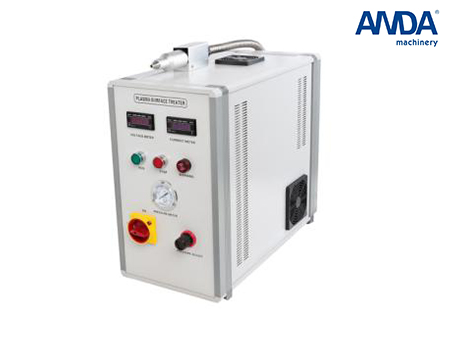 Category: Folder Gluer
Name: PLASMA SURFACE TREATER ADKL-5010
Online Service:

| Product Details | Send Inquiry |
| --- | --- |
PLASMA SURFACE TREATER ADKL-5010
Description:
Plasma cleaner can used on Box folding-gluing bonding in the industry of print and package;Reliable bonding of automobile headlights;Bonding of household appliances;Bonding of safety component in the automobile.

Application:
(1)Automotive and aerospace industries
1.Car headlights 2.EPDM profiles 3.Control devices 4.Tyres
5.Motor pump housing 6.Bicycles 7.Motor bikes 8.Trucks 9.Aircraft

(2)High demands for purity and freedom from electric charge
1.Mobile phones 2.Flat screens 3.Displays 4.Discs
5.Microphones and loudspeakers 6.Computers

(3)Invisible yet indispensable – and solvent-free in the supermarket
1.Cardboard packaging 2.Bottle caps, lids on cans 3.Tamper evident seals
4.Plastic films 5.Wet labeling

(4)House and home
1.Solar panels 2.Window frames 3.Safety glass 4.Roller blinds.
5.Façade cladding elements 6.Garden furniture 7.Concrete sealing strips 8.Furniture edges

(5)Cleaning and sterilisation
1.Infant oxygenators 2.Operating instruments/implants 3.Infusion bags
4.Cardiac pacemakers 5.Cardiac catheters 6.Heart-lung machines.

(6)Leisure and sports equipment
1.Shoes 2.Textile fibres 3.Golf tees 4.Golf balls 5.Golf clubs 6.Watches

(7)Special applications
1.On board the liquid natural gas (LNG) Supertanker
2.Plasma for aircraft manufacturing and maintenance
3.Plasma for large-area pretreatment applications in the construction of truck semitrailers.

Specification:
Input voltage: AC220V
Output power: 1000AV (adjustable)
Plasma power: 20-30 kHz
Air supply pressure: 2-3bar
Treatment width: 6-10mm
Dimension: 560(w)*253(D)*460(H)
Weight:30kg